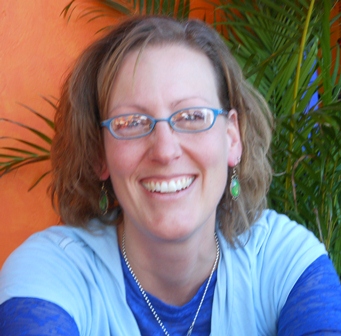 Emily Grieves is no stranger to living overseas. As a young girl, her father drew her family from Colorado to Germany for work. After colleg and unhappy living the corporate life in San Francisco, she accepted an unexpected invitation to visit the ancient city of Teotihuacan. Forgoing a Fulbright Scholarship, she stayed to paint murals at the Dreaming House Retreat Center in the village of San Sebastian, just beyond the gates to the ancient pyramids. Now her artwork is inspired by the wonders of the area and the family she's joined.
More about Emily:
View her artwork and the finished mural that inspired her move south of the border at www.TheDreamingHousemx.com. She is leading 'Portal to Power – Revealing the Artists Heart' journey in Teotihuacan in August 2012. Find out more here.
Indie Excellence award-winning author, scuba diver and speaker, Elaine J. Masters, grew up taking road trips. Inspired by a 6 month back-packing adventure, she's pioneered stress relief systems for travelers and commuters, to help them get where they're going feeling great. Her Drivetime Yoga techniques are being used by police officers, sales people and busy parents worldwide. Flytime Yoga was chosen as the hot idea by Meetings & Conventions Magazine. Travel tips at: TripWellness.com  Travel ease products at: DrivetimeYoga.com. When she's not working or on the road, Elaine gathers travelers together to learn and network at monthly Travel Well Meetups. She is the San Diego Meet, Plan, Go host and brings together travel writers and industry professionals at Travel Massive San Diego, a part of the global network of those working in the travel industry. As the host of The Gathering Road on WomensRadio, Elaine speaks with courageous travelers and travel experts, sharing their journeys of courage, passion and uncommon adventure. Follow Elaine: @tripwellness,  @goeasytravelwel and Facebook.
Web
|
More Posts (117)