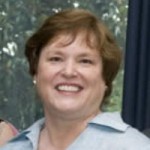 Susan Scanlan
was elected chair of the
National Council of Women's Organizations
in 2005.  The Council is a nonpartisan coalition of over 240 progressive women's groups representing 12 million American women—everything from the
Girls, Inc
. to the
Older Women's League
.
She comes from a long line of politically active women. Her grandmother chained herself to a tree in the cherry orchard that was going to removed in Washington D.C. Susan celebrates the cherry blossoms in a very personal way. Her grandmother helped same them.
Susan gets to see the influence of women and the climate about women in the political arena in ways most of us do not.
Susan even played a part in making March Women's History Month.
This is an interview that you will not want to miss!
Learn more about Susan:
Susan helped found the Women's Research and Education Institute
Susan is a delegate with Vision 2020
Susan and the Women's Research and Education Institute
Thanks to Kari Hillery for her marvelous music! One World Kari's website
And thanks to your for being in the audience. Without you, Weaving the World would not exist!
Suggestion: Click one of the social network share buttons and share this interview
Invitation: Join women from across the country in Women's Grassroots Congress to declare a new agenda for our lives, our families, our communities and our country. March 24-25 in Seattle, WA with virtual venues across the country. Begin to identify what values you would add to the agenda.
Invitation: Click my comment link and let's initiate some great conversations
Honoring women in other parts of the world is a reflection of the honor you have for your sisters and self in your world.
Sharon Riegie Maynard, a radical researcher whose questions lead her to a unique view on the world and the role and men and women can play. She has raised 9 children, works in the unseen realms to impact our physical world with the TAG Matrix system, loves nature, music, art and reading great mystery novels. Sharon is also the Host of Weaving the World and founding of Weaving the World Media. Weaving the World showcases women as diverse aspects of One voice, the Voice of the New World. Sleeping women have awakened and mountains are being moved to allow space for a new culture based on the values Mothers/Women hold sacred.
Web
|
Twitter
|
Facebook
|
LinkedIn
|
Google+
|
More Posts (137)