Rosjke Hasseldine
is a social entrepreneur who founded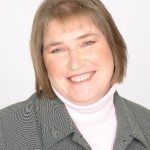 Women's Power Circles
www.womenspowercircles.com
because she saw a need for women and girls to gather and claim their voice and power. Rosjke has been passionate about understanding what harms and heals mothers and daughters for over fifteen years and facilitates workshops and presents at conferences in New Zealand, England, continental Europe, and the United States.
Rosjke is the author of The Silent Female Scream and some of her published articles are available on her website. She has been a regular guest on BBC Radio, featured in Psychologies magazine, and an invited columnist for The Scotland on Sunday Newspaper.
Learn more about Rosjke:
Rosjke's Mothers and Daughters
Women's Power Circles heal many common problems like;
Abuse
Domestic violence
Low self-esteem
Feeling lost or disconnected from yourself and your life
Gender inequality within the family or workplace
Teenage pregnancy
Negative body image
Abusive cultural practices
Thanks to Kari Hillery for her marvelous music! One World Kari's website
And thanks to your for being in the audience. Without you, Weaving the World would not exist!
Suggestion: Click one of the social network share buttons and share this interview
Invitation: Join women from across the country in Women's Grassroots Congress to declare a new agenda for our lives, our families, our communities and our country. March 24-25 in Seattle, WA with virtual venues across the country. Begin to identify what values you would add to the agenda.
Invitation: Click my comment link and let's initiate some great conversations
Honoring women in other parts of the world is a reflection of the honor you have for your sisters and self in your world.