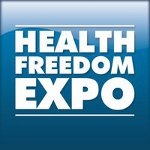 WomensRadio is delighted to be a Media Partner for the
Health Freedom Expo
(HFE), which will take place at the
Long Beach Convention Center, March 2nd through 4th, 2012
in
Long Beach, CA
!  The Health Freedom Expo excels in bringing together people who are passionate about sharing information and protecting health freedoms.  The CEO of the HFE,
Julie Whitman Kline
, created the Expo to educate and empower all individuals, as well as insure the freedom of the public to have access to natural and alternative health care information and products.  Julie joins
Speak Up!
to talk more about the Health Freedom Movement and to share what listeners can look forward to while attending the upcoming Expo.