As the trav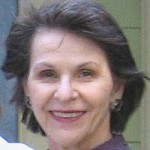 el editor of a luxury lifestyle magazine, Elizabeth Hansen discovered that the Third World and the Four Seasons are not mutually exclusive. The writer, photographer and consultant also helps luxury travelers plan custom itineraries that are off the beaten path without sacrificing comfort and convenience. If you've ever dreamed of traveling luxuriously, join us as Elizabeth's shares about becoming a professional scribe, 'glamping' in Alaska's Denali Park, exploring an exclusive New Zealand farm, visiting Hmong villages in Vietnam and more.
More about Elizabeth:
She is the Travel Editor of Ranch & Coast magazine in San Diego, California and writes three travel-related blogs, Authentic Luxury Travel and La Jolla Travel Information. Once a writer of travel guides for Frommers, she traveled the world and learned how to connect with local people and customs with the vision that it will create a safer and more peaceful planet.