About Lori Perkins
Lori Perkins who is the Editorial Director of Ravenous Romance, and has been a literary agent for 20 years.  She is also a published author, as well as an adjunct professor at N.Y.U.'s Center for Publishing.
RavenousRomance.com is an award-winning publisher of erotic romance ebooks and audio books with reprint sales to the Home Shopping Network (HSN) and through Red Wheel Wiser and other trade publishers.
Perkins is President of L. Perkins Agency, which has 4 agents on staff and has foreign agents in 11 countries and working relationships with Hollywood agents.
About Rachael Herron
Rachael Herron who is the author of How to Knit a Love Song and several other books, and the founder of the beloved and hilarious blog Yarnagogo.com. Rachael is a delightful force in the ever-growing knitting community.
Today we're going to talk with her about her new and more personal book, A Life In Stitches, and her passion for knitting.

YOUR BOOK IS YOUR HOOK! SUPPORTS…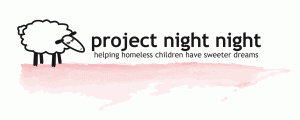 Project Night Night and their efforts to put a new or slightly used children's book in the hands of homeless children in shelters in the United States. Since 2005, they have hand-delivered more than 100,000 night night packages which include a stuffed animal, a blanket and a children's book tucked inside a canvas night night bag. We encourage you to find out how you can donate to support their efforts today.
Read to Feed is a reading incentive service-learning program that offers global education opportunities and will foster in your children a love for reading, a passion to help others and a way to help create a better world.